MORE OPEN SOURCE MONSTERS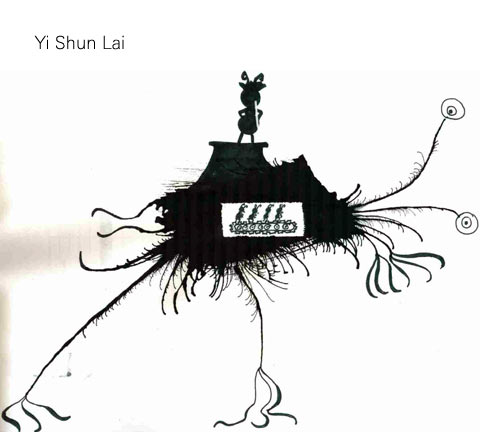 Good morning. Every day, more Open Source Monsters are coming in!
You guys are just so cool! Here are some fierce new creatures
courtesy of Yi Shun Lai, Ashley Brooks and Aidan Mahoney:
(Nice work, Ashley! We haven't had a good squid monster in a while!) As you can see, you don't necessarily have to do this week's blot. If one of the past shapes sparks something with you, make a monster and send it in. All is fair in love and monster making!
Speaking of which, check out some cool new segments
of the World's Tallest Monster!
I'm off to bed for a little while!
I hope you'll have a lovely Thursday!
Please remember that 344 LOVES YOU