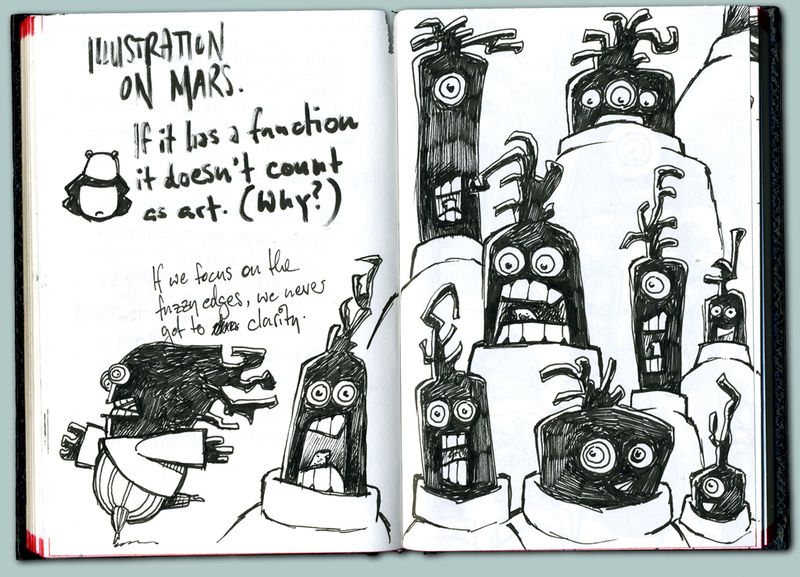 Good morning! How are you? I'm sorry to still be AWOL from my Daily Monster duties. It's unusually crazy with deadlines on Book No.4 and preparations for Book No.5 ramping up. But the Monsters will be back, and soon! — Because they're getting ornery about the delay.
Today I was sitting in the main hall at ICON, listening to  Wayne White and Todd Oldham (who were both brilliant!) when 36 Monsters and one panda appeared in my sketchbook, looking pretty anxious to find their real forms in their Daily Monster Paper incarnation. See for yourself:

And yes, in their proto-Monster state all of them wear turtlenecks, and they all have Joshua tree hair. It's cold on the other side, but there's no wind to blow their hair into cool fronds. Plus, it's crowded! So you can see why they're getting antsy. I'll bring them over soon!
For now, I hope you'll remember that 344 LOVES YOU