OPEN SOURCE MONSTER 07 (Part 1)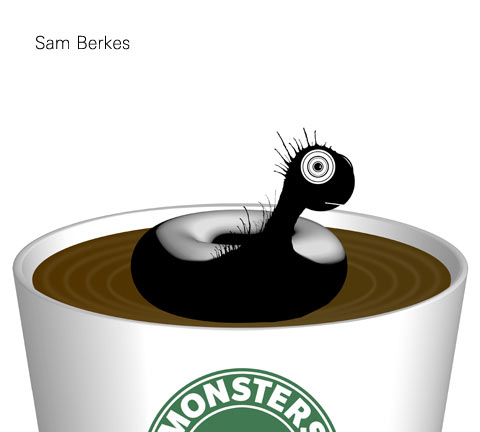 Good morning once more. How are you? I hope the week is off to a good start for you. I'm off to conduct a few workshops at AIGA Design Ranch somewhere in the middle od Texas tomorrow, so I won't get to post again until Monday. Unless they run me out of town on a rail before Sunday. It's always a possibilty.
Either way, I wanted to post a few of your great
Open Source Monsters before I hit the road. Take a look:
Pretty nice, don't you think?
If you haven't had a chance to play with this week's ink blot, it's not too late. I'm not going to put a new blot online until next week, so you still have plenty of time to play with OPEN SOURCE BLOT 07. If you're new to all this: Just download the PDF file of the new blot, print it out, have fun playing with it, then scan or photograph the result, send it to me at opensource@344design.com, and I'll post it right here.
As always, I'm excited to see what you come up with. Because you always surprise me! Which is just one of the many reasons that 344 LOVES YOU