OPEN SOURCE MONSTERS (EMILY WONG SPECIAL)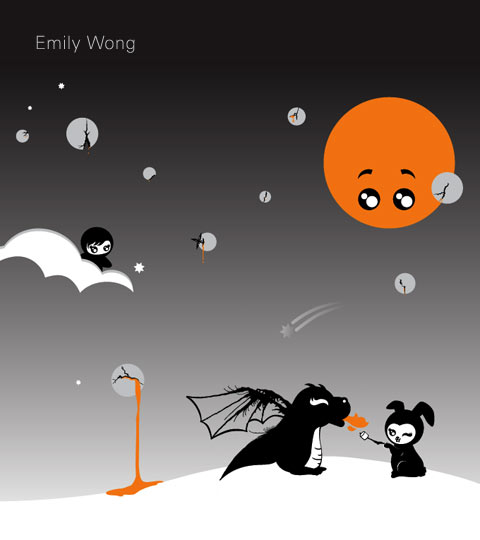 Good morning. Emily Wong shines with new Open Source Monsters and very politely reminded me that she had sent another that I had forgotten to post. My apologies, Emily! And to all of you! Here are Emily's latest masterpieces based on blots 8 through 11.
I don't know if you know this: Emily posts step-by-step instructions for her illustrations at her own blog Ninja vs Penguin, so you can follow along with her process. If you click on her illustrations, a link will take you to the applicable page on her site. It's very inspiring to watch her illustrations take shape.
Did I mention that Emily has a disciple? Please say Hello to first-time Open Source Monster maker Tiffany Nelson:
I hope you're having a great Thursday!
You bet that 344 LOVES YOU