IF YOU GOTTA WEAR A LAMPSHADE…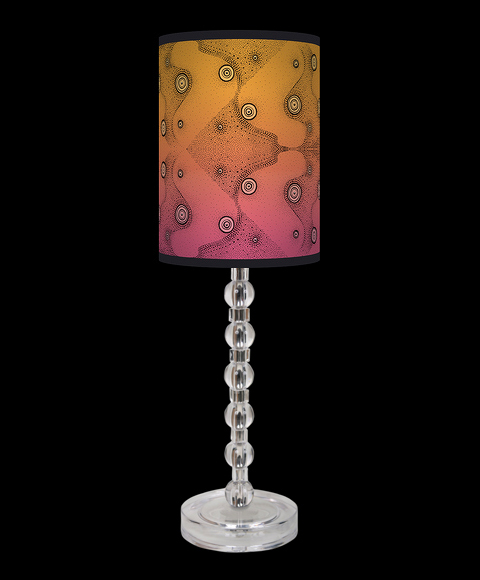 Good afternoon. First of all, a much belated Thank You to all of you who gave me such a wonderful reception at the AIGA Make/Think Conference in Memphis two weeks ago. I'm still reeling. AIGA will post a video of the whole thing in the next few weeks, at which point I'll put up a link, of course.
In the meantime, allow me to introduce you to a fun new thing I just finished. Jeff Smith and Al Quattrocchi of Tornado Design invited me to participate in their Enlighten! project, benefiting Inner-City Arts. They got together a pretty staggering group of artists, designers, and illustrators, so I'm just happy to have my dotty contribution in the mix. 
Please check out my entry, entitled INVISIBLE PARTICLES UNDER UNUSUAL CONDITIONS, because why shouldn't I bust out a cool, pretentious title every now and again, too? I hope you'll like it.
And hey, if you're in the Halloween spirit, please join me at the Echo Park Time Travel Mart this Saturday night for a Monster Drawing Workshop benefiting the excellent kids of 826LA.
Until then, please remember that 344 LOVES YOU