MORE SOCCER MONSTERS (SOUTH AFRICA vs. URUGUAY)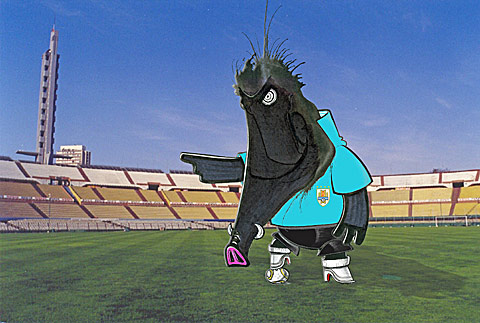 First there were Katti, Zelda, and Jan. Now Vicky and Melissa & Roulé have dressed the World Cup Monster in the colors of Uruguay and South Africa, respectively, vuvuzela and all. Check it out, then make your own! You can download a letter-sized PDF version here, fill in your team colors, and
e-mail the result back to me. Make sure your team is represented!
And let's not forget this cool (non-soccer) bonus monster by Ivy! Check out those amazing eyes, and the rocket-powered footwear! Nice work right there!