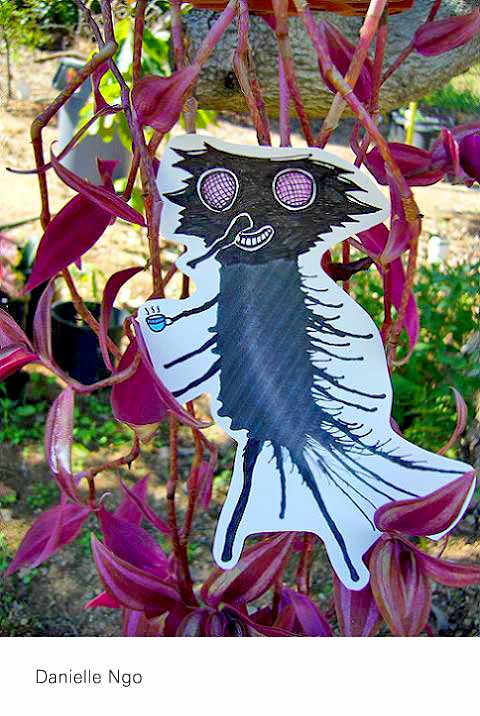 Good morning. How's summer treating you? If you're in the U.S. I hope that you're all set for a short holiday week. For now, I thought I'd get you all set with a new Open Source Ink Blot.
If you're a monster first-timer, don't be shy! Here's how it works: Download OPEN SOURCE INK BLOT 12, print it out, and have at it in any way you like: Draw, paint, origami, film, or sculpt. Just scan or photograph the result and send it my way at opensource@344design.com and I'll put the result on the blog right here.
Below are some excellent monsters that sprang from Blot No.11. I hope they'll inspire you. And please don't be intimidated by any of the work. Some of the people posting are trained professionals, but you certainly don't have to be! Some of the most fearsome beasts have come from people who haven't used a pen for anything but phone doodles in years. As long as you have fun, you'll end up with a fun creature!
Two of today's Monsters actually escaped
into the third dimension! Very exciting business!
Check it out:
As always, I couldn't keep from getting in on the action, too:
A new Weekly Monster is waiting in the wings for Monday.
Until then, I hope you'll have an excellent weekend!
Please don't forget: 344 LOVES YOU