THE MONSTERS MEET CÜLT POP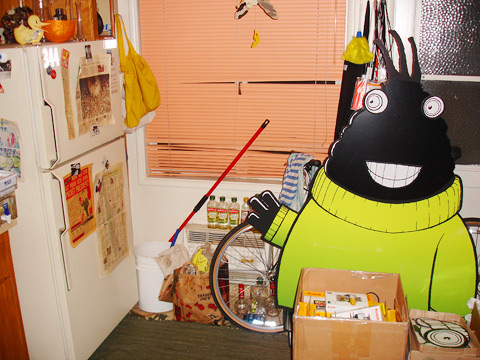 Good morning. How are you? I hope you had a great Memorial Day weekend. To start the new (short) week I thought I'd show you a new segment from Jim Hall's CÜLT POP show. Jim hosts an excellent show about comics, fantasy, and sci-fi both online and on the Detroit cable access system. Recently he did a segment on the monsters.
Please have a look:
In other news, I'll be signing monster books at Book Expo America at the L.A. Convention Center this Friday and Saturday. I'll be at the F&W booth (#1351) at 3:30PM on Friday, and at 2:00PM on Saturday. Please come see me if you're in the area. I'll have the Big Guy with me. Why? Because 344 LOVES YOU
Today the 344 Company Kitchen, tomorrow the L.A. Convention Center.