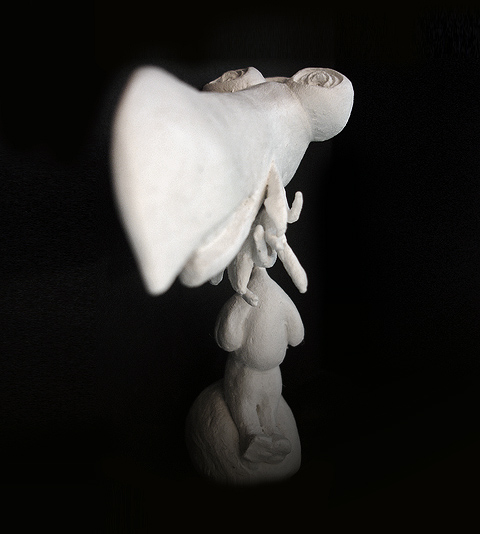 Good evening. Let me first say how sorry I am to have let the blog linger for so long. It's been extraordinarily busy over the past few weeks. Apart from the ongoing design work, I spent a lot of time getting a new L.A. Louver catalog on press, gave a little talk in Pittsburgh last week, and have been working feverishly on finishing my new book "The Graphic Eye — Photographs By International Graphic Designers" for Rotovision / Chronicle. (Had I not mentioned that before? It'll be in stores this fall.)
In the meantime, all kinds of really fun stuff has come into the studio, and I want to show it to you. Let's start with a cool sculpted version of the Holiday Monster by the brilliant Meadow Johnson. This little guy has been keeping me company since Christmas. Check it out:
Isn't he excellent? I love the swoopy sideburns!
Thank you for the fabulous gift, Meadow!
More fun things are coming soon.
One at a time. One at a time.
For now, I hope that the Year of the Ox
will be a good one for you. Be safe,
and know that 344 LOVES YOU