I FOUND THIS FUNNY (PART 2)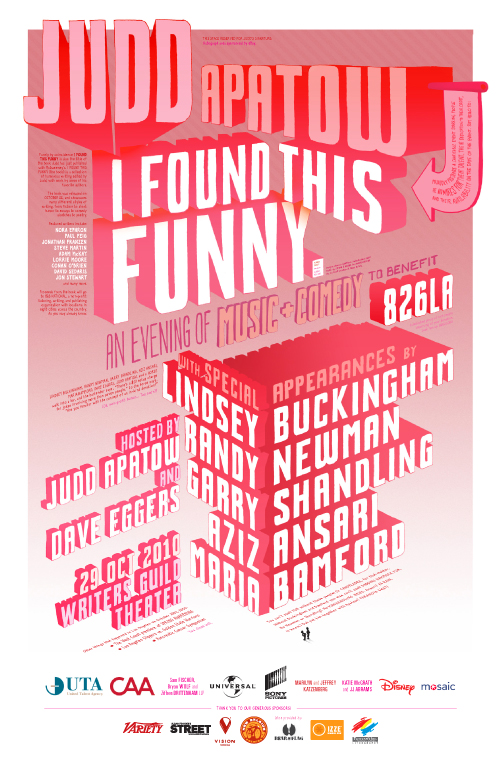 Good evening! Remember the thing I posted about the upcoming 826LA event hosted by Judd Apatow? Well, it's really, really coming up now! We're less than 24 hours away, and Typecraft just printed the commemorative poster that will be handed out to the performers and the VIP attendees. Check it out!

We ran an ad in Daily Variety, too:
And lastly, we're having a red carpet entrance at the event tomorrow, but didn't want to go the celebrotastic step-and-repeat route. Instead I revived this idea from the Graphic Eye launch party last year, and made a sign people can hold. I hope we'll get great photos! Here's roughly what I'm hoping for, but with better clothes, and… you know… shoes.
For now, I hope you're having an excellent Halloween week! New Monster action is coming your way soon, but for now I hope you'll take my word for it when I tell you that 344 LOVES YOU