DETOUR: THE LEGO LYNDA LOGO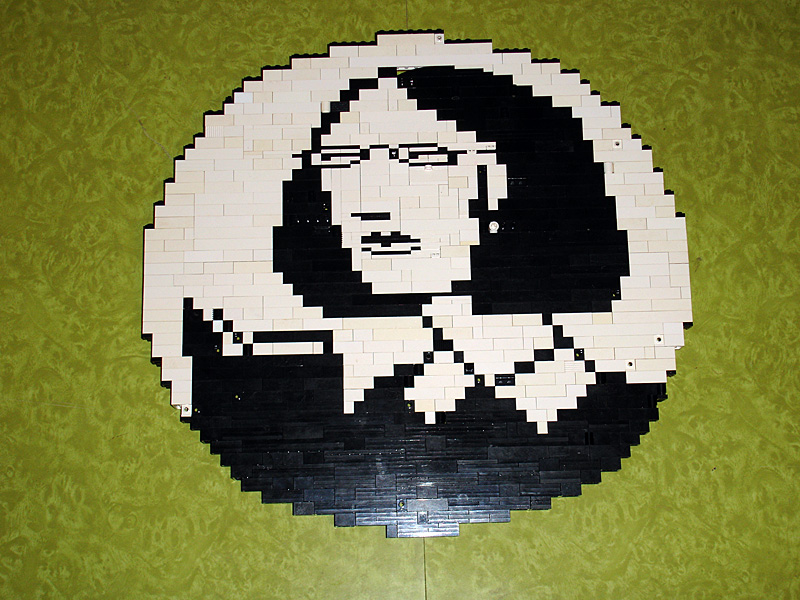 Good morning. Boy, I am so behind in posting right now, what with the release party for my new book coming up. But as I just got such a lovely shout-out on the Lynda.com blog yesterday, I thought I'd show you this little project I did on the side — just to keep the recursive links going.
In honor of my friend Lynda's recent birthday I decided to render her company logo in Lego. Why Lego? Because A. her husband (and logo designer) Bruce is a big Lego geek, and B. because I haven't had a chance to fiddle with big bags of Lego in… oh… 25 years? What more reason do you need? I don't know, but what more reason do I need? None. None more reason.
So without further ado, the Lego Lynda logo:
Business in front, Death Star in the back:
Here's the side-by-side-by-side comparison, courtesy of Bruce:
As always, there's much more to come, but that's it for tonight! I hope you're clear on the fact that 344 LOVES YOU