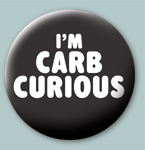 Good morning. Write what you know.
That's always the advice, isn't it?
Based on a conversation I had earlier tonight,
I'm placing an order for the following new button:
I won't get them in until after Comic-Con, but I thought
I'd give you an advance look. What do you think?
For now, I hope you'll have a great weekend.
You do know, don't you, that 344 LOVES YOU